The Different Types Of Travel Organizers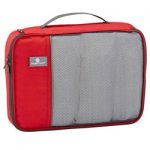 People nowadays seem to consistently on the go, whether it is for business or leisure. Travelling which should be fun to do can turn into a disaster with a missing passport or a leaking parfume. To avoid the possibilities of ruined trips, some kind of precautions needs to be taken into account. Using travel organizers is one of them. The Benefits Of Using Travel Organizers:
Stay organized when packing
Fit more into your bag
Protect your belongings
Stay organized when travelling
As there seems to be quite a market for travel products, the manufacturers have come to create a wide range of organizers to choose from. There are the popular packing cubes, packing folders, shoe bags, packing sacs, toiletry bags, compression bags, medicine kit cases, passport wallets, jewelry cases, gadget travel organizers and cord organizers. Quite a lot, right? Well, we will go through the items one by one.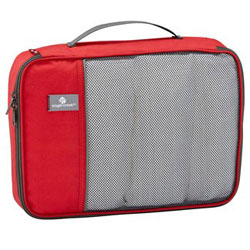 As the packing cubes are the travellers' most picked, they are available in many kinds of sizes: single, double, a quarter and a half with a variation of one sided or two sided versions. The different sizes make it possible for us to use all the space in the luggage. Commonly designed with mesh on top, it helps travellers see the inside without the need to unzip and actually open the cube. The mesh also allows the items to 'breathe out' moisture. What's even better is some come with spill proof mesh so there is no worrying over wet stuff.
These folders have been proven to keep formal attire wrinkle free. Thus, there really is no need to re-iron. Although it may be a bit complicated at first, instructions are provided on their folding instruction board. Although these folders come in various sizes, like the cubes, these products can normally keep 7 to 15 garments neatly folded at once.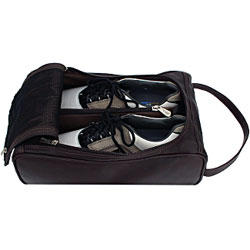 They are needed to ensure the dirty soles do not touch the clean stuff in the luggage. Transparent tops, lightweight materials and zippers are the most common features we find in these bags. Although if you are looking for a fancy one, there is always the leather shoe bags, which have all the extra features, such as separate container for each shoe, extendable space, and accesory pockets.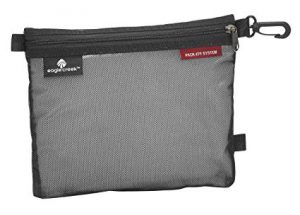 Like it or not, our daily essentials are small, loose objects which are prone to getting lost in the pile. The idea of these sacs is to collect all the super-likely-to-be-missing stuff in an easy-to-spot sac. Some sacs even come with pleated bottom, which is useful to keep it upright on flat surfaces.
The varied choices of these toiletry bags, it may be easy to fall for the pretty ones. While it is definetely okay to go with our preferred looks, practical toiletry bags with the following features may actually be more helpful: spill proof materials, carry handle, different sized pockets and compartments with zippers.
Some have claimed these products to be their magic trick to gain 80 per cent more space by using compression bags. Despite the fact that they are notably known to be used by backpackers, travellers who wish to shrink their luggage can always go for these products.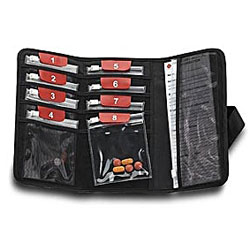 Purposely made to assist people who travel with medications, medicine cases keep the things inside safe and dry. Some are even equipped with a chilling feature that keeps the right temperature for certain substances, like insulin. Color codes are also another feature they offer. The distinctive colors make it easy to identify which medicine is to be taken and at what time.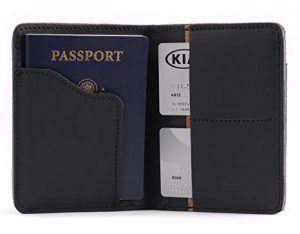 These wallets usually offer more than just a protective case for passports. Additional compartments for visas, credit cards, visas, a special compartment to hold a smartphone and a pocket for cash are normally provided to keep all your most important items in this one place.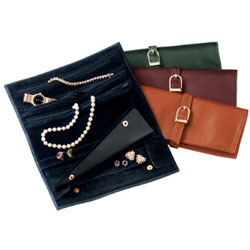 Jewelry, especially the long ones, like necklaces and bracelets are inclined to getting tangled when put together inside one box or container. That will be less likely to happen, though, should you use a jewelry case. Apart from that, the jewelry will be easy to spot and more protected from scratches, discoloration, and tarnishing.
10. Gadget travel organizer & cord organizer
It is now impossible to travel without gadgets: smartphones and laptops at the least. To keep those devices safe and to not forget the tiny useful devices that are needed too (flash disk, memory card, card reader, etc), these gadget organizers are needed.
With all the organizer products, it is unlikely that we will go through the episodes of having to unpack and repack the whole luggage just to find a certain item, to re-iron wrinkled clothes, to spend some time to untangle a necklace we want to wear for a special occasion, and all other drama like episodes.