The Top Osprey Farpoint 70 Reviews
Osprey just happens to be one of the leading manufacturers of travel backpacks. When you invest in a backpack, which has been manufactured from this company, you can pretty much guarantee that you're going to be satisfied with your investment. Nevertheless, it is pertinent to realize that the company's products are all different and only one will meet your unique needs. With that being said, there is a pretty good chance that the Osprey Farpoint 70 will be able to meet and exceed your expectations.
Most notable Osprey Farpoint 70 reviews and the bag's best attributes
Awesome Colors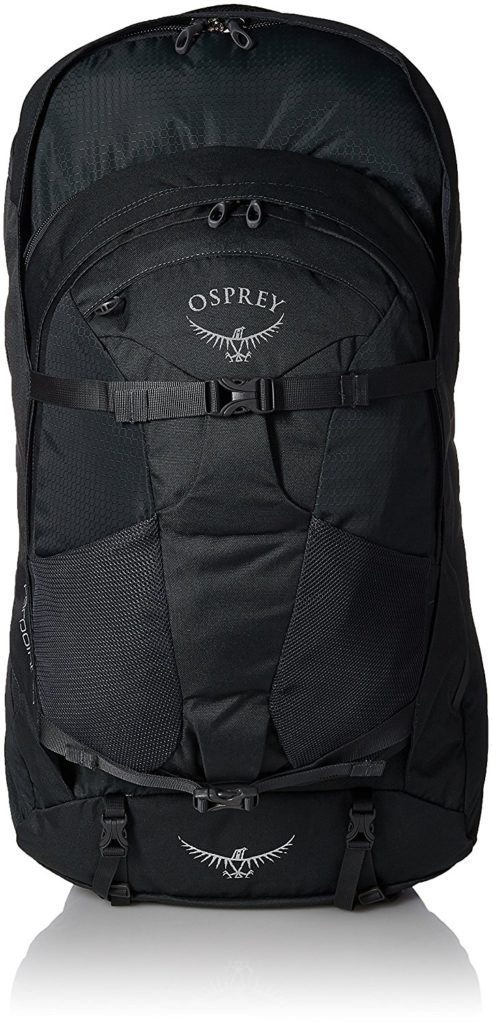 Whether you're trekking through the wilderness or kayaking down the river, you'll always want to look your best. You never know who you're going to run into, so maintaining optimum aesthetics should be a top priority. This is why you should definitely consider investing in the Farpoint 70. This particular bag is available in several cool colors, including jasper red, Caribbean blue and volcanic grey. No matter what color you prefer, you can rest assured knowing that your backpack will look amazing during the entire trick. The material is very rugged and incredibly easy to keep clean.If you more like to wear simple design of backpack, we recently update our list about minimalist designed bags.
Main Compartment Is Lockable
When it comes down to it, protecting your belongings is pertinent. Most people are trustworthy, but it is always best to be safe. The good news is that the Farpoint 70 is equipped with a lockable main compartment. This is definitely one of the best features associated with this backpack. With this bag, you'll be able to carry around a lot of items, while ensuring that they'll be protected from start to finish. If you're going to be out around strangers, you will definitely want to take full advantage of the lockable compartment!
Padded Handles
Some backpacks are incredibly uncomfortable to carry around. The straps just seem to dig deep into your skin and this can make the trek very difficult. Wouldn't it be nice to equip yourself with a backpack that will be comfortable from start to finish? You'll be able to just that with the Farpoint 70 Backpack from Osprey.
This bag is equipped with padded handles. The top and side handled are very convenient and they're covered with a sufficient amount of padding to ensure that the user remains comfortable all the while. No matter how heavy the bag becomes, you can guarantee that it'll always be comfortable to carry around.
Convenient Zip-Off Daypack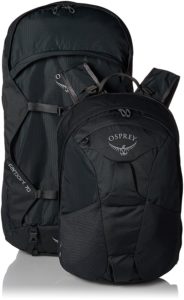 The Osprey Farpoint 70 is really two bags in one. It comes equipped with a daypack, which can conveniently be detached from the backpack itself. The daypack offers plenty of extra room and it can also be worn on the front of the body. The daypack allows the user to have easy and quick access to the day's necessities. It can be used to store items that you will need to access very quickly. It can be carried with or without the rest of the bag.
Internal Storage
The Farpoint 70 offers a very spacious internal storage compartment. The internal compartment is capable of holding maximum loads of 50 pounds. This should most definitely be sufficient for the mass majority of consumers. The compartment offers a sufficient amount of space for waterproof boots, a blanket, and even an extra sweater. No matter what you need to carry around, you can pretty much guarantee that it'll fit conveniently in this bag's large internal storage compartment.
If you are in need for smaller backpack from same manufacturer,you should read our review of FP 40 or find another one that fits you in our backpacks section
Adjustable Harness System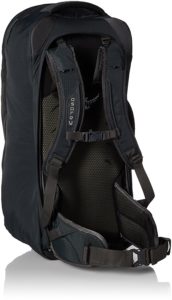 Avid hikers, cyclists, runners and boaters do not want to be bothered with a backpack that is constantly slipping and sliding. This action will cause chafing and skin irritation that will take weeks to heal. To ensure the Farpoint 70 stays secure and in pace when running, jogging or climbing mountains, Osprey equipped the backpack with an adjustable harness system.
Just slip the backpack over your shoulders, make the necessary adjustments and be on your way. The snaps will stay intact and secure until you are ready to remove the backpack.
Compression Traps Keep Your Belongings Safe
It doesn't matter what kind of trail or where you find yourself hiking there is a good chance that you are going to be carrying a lot of valuables with you. Utilizing a lesser pack on a rough and rugged trail might be kind of harsh on your belongings. However, thanks to the front compression strap installed on the Osprey Farpoint 70 Backpack this is something that you will really never have to worry about. The strap keeps all your personal belongings locked in tight and snug, so that they are bouncing around all over the place.
Utilize The Stowaway Back Panel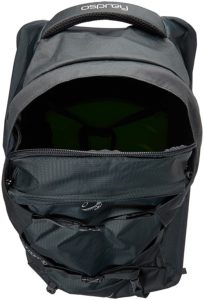 If you are a frequent traveler, you already know that only certain sized luggage can be considered carry on, and some bags are extremely difficult to fit in those pesky overheard compartments. This is why this amazing pack comes equipped with a handy and unique stowaway back panel. This hidden panel allows users to create a slimmer profile pack, so that it can easily be carried on planes, and stored in overhead compartments. However, if you find yourself in the wilderness and need more room, simply take advantage of the hidden compartment to store more of your belongings. Whether you need more or less room, this pack will truly be able to accommodate you and your needs.
Pros
✅ Available in several awesome colors
✅ Equipped with a detachable day pack
✅ Weighs just 4 pounds
✅ Can hold a lot of items without any trouble
✅ Rugged material will last a lifetime
✅ Compression straps help stabilize the weight
✅ Inside mesh pocket is great for holding smaller items
Cons
Might be too long for shorter people
Daypack consumes a lot of space
Farpoint 70 Travel Backpack reviews overall assessment
Despite a few minor cons, the Osprey Farpoint 70 Travel Backpack is still a great investment. This bag will remain comfortable for the user from start to finish. It is also capable of carrying and organizing tons of items simultaneously. Whether you're a hiker, kayaker or just love being outdoors, you definitely owe it to yourself to consider investing in this backpack.