2
Swiss Gear Luggage Review – Quality On A Budget!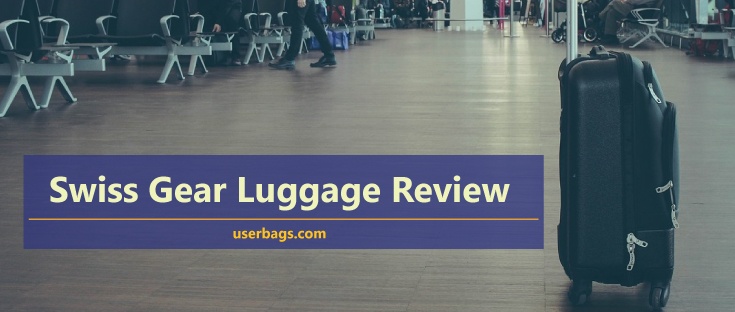 Are you in the market for a brand-new luggage? Whether you're traveling abroad, visiting a family member or just spending a weekend with a friend, you will definitely need access to a good luggage. This bag will conveniently hold all of your items, so you do not need to wear the same clothing over and over again. SWISSGEAR just happens to be one of the most reputable brands in the industry. Should you purchase a Swiss Gear luggage? Which product is the best for your unique needs? Within this guide, I will provide you with in-depth information about the brand and some of the company's best products.
I will also provide you with a Swiss Gear luggage review for some of the top bags from the company! Continue below when you're ready to learn more.
The Swiss Gear Luggage Reviews Top  Picks
I am constantly on the road for work, which is quite a hassle and leaves me always pressed for time. I usually just find myself throwing my work clothes in my suitcase with all my other accessories and just hitting the road. Unfortunately, this usually just costs me more time, because I have to iron and sort all my clothes when I get in the hotel room. However, when I discovered the SwissGear Tannen 24" all this changed. In fact, my entire life changed for the better. Not only does the SwissGear Tannen 24" look amazing and have plenty of room for all my gear, but it also comes with a 100% polyester finish, which ensures complete durability and reliability in the harshest of conditions.
Take Advantage Of The Interior Zippered Mesh Accessory Pockets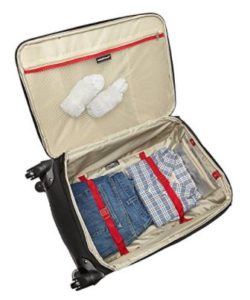 Since I am constantly on the road, I oftentimes don't just have to worry about my clothes and other travel accessories. I have to worry about my travel documents and client documents, as well. This is where the zippered mesh accessory pockets come in extremely handy. Not only do these pockets give me exactly enough room to store all my travel gear, but also the pockets ensure that all my items stay in place and organized while I am in the air or on the road. In addition to this, these handy pockets make locating my passports and IDs extremely easy when I need them.
360-Degree Spinning Wheels Make Transportation Desirable
If you are like me you are probably somewhat of a laidback individual. There is nothing I hate worse than having to lug around a heavy suitcase through an airport full of people. Well, thanks to the 360-degree spinning wheels this is something that I don't have to worry about. The wheels allow me to easily navigate the luggage through crowded areas, tight spots, and even on rough sidewalks. The wheels make sharp movements and adjustments easier than ever.
Pros
✅ 360-degree spinning wheels make transportation desirable
✅ Interior mesh pockets help keep accessories and travel documents organized
✅ 100% polyester design ensures durability
✅ Adjustable compression straps keep clothes organized
✅ Available in black and black/red
Cons
Only two color schemes to choose from
Not small enough to be consider carry on
Overall Assessment
If you constantly find yourself on the road like me, you simply cannot make your trip easier or more enjoyable than by investing in the SwissGear Tannen 24". The 360-degree spinning wheels will ensure travelers of superior maneuverability, while the adjustable handle provides full control.
---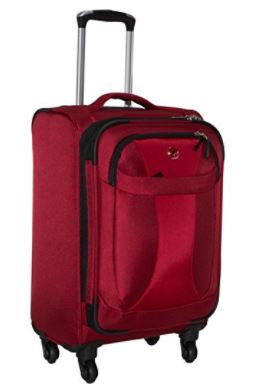 Your luggage should complement your style, keep your attire and accessories neat throughout your trip and provide convenience. The Travel Gear Luggage can do just that and so much more. The luggage is constructed from the highest-grade materials to ensure durability and longevity. Along with being one of the most portable and lightweight suitcases on the market, the Wenger  is extremely easy to handle and navigate.
Superior Maneuverability
The Wenger NeoLite Luggage is equipped with multi-directional wheels to provide travelers with superior maneuverability. These wheels will ensure smooth movement over rough surfaces, around corners and when pulling and pushing.
Full Control
The telescopic handle is adjustable, making the Wenger spinner is perfect for tall- and short-statured individuals. The handle is sturdy, so you will never need to worry about durability, even when the luggage is filled to the brim. The handle will lock into place after you choose the perfect height and remain there until you put it away.
Extended Warranty
The Wenger Luggage is backed by a limited lifetime warranty to give consumers peace of mind. If the luggage arrives damaged or defective, you can return it to the manufacturer for repairs or replacement. The luggage is covered under the warranty as long as you own it. So, if specific components malfunction, the cost of the repairs and replacement part will be covered.
Availabilities 
Consumers can choose from the 20", 24" and 29" spinner. If you cannot make a selection, you can purchase all three to complete your travel gear. Each spinner features zippered compartments, straps to keep your attire in place and a durable interior lining. Each spinner will compliment your style, while ensuring your attire and accessories are safe and sound.
Pros
✅ Measurements – 24" H X 15.4" W X 11.8" D
✅ Durable hard-shell exterior
✅ Weighs approximately 10 pounds
✅ Equipped with quality multi-directional wheels
✅ Adjustable telescopic handle and side handle
Cons
Color availability is limited
Inside zipper needs improvement, because it tends to catch
Overall Assessment
The Wenger  Luggage is ideal for extended air flights and over-the-road travels. The luggage features everything you need to keep your items safe and secure throughout your trip. For the price, you will receive a high-quality, durable luggage that can be carried on the plane.
---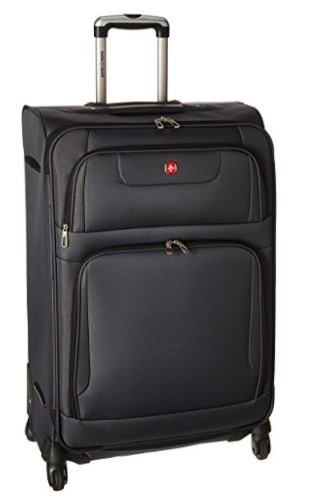 Do you simply love to travel and explore the world, but hate your current suitcase or need something a little roomier? Well, it sounds like you are in a situation that I was recently in, and I can tell you that when I discovered the SwissGear Maggiore 28" it changed my life for the better. This suitcase has not only made packing so much easier, but it has made my whole overall travel experience more enjoyable.
Color Options
If you are like me then you probably like options. There is nothing worse than finding exactly what you want, but then discovering that it isn't available in the color that you want. Well, that won't be a problem when you invest in the SwissGear Maggiore 28″. This suitcase comes available in a variety of different colors. You can choose anything from teal, to pewter, to grey, or even blue. Regardless, of what your preferences are you won't have a problem finding a color that matches your style.
Adjustable Telescopic Handle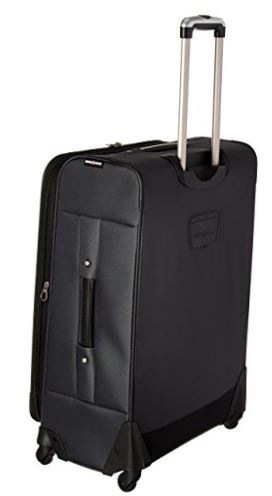 I am kind of a tall person, which makes it difficult for me to roll a lot of suitcases. Unfortunately, the telescopic handles on most cases just aren't long enough for me to utilize them. Well, with the super long telescopic handle installed on the SwissGear Maggiore 28″ this is something that I never had to worry about. It doesn't matter if you are a tall or short individual, you can easily adjust the telescopic handle to suit your own specific needs.
Carry Handle Makes Loading And Unloading Easy
There are times when I like to carry my luggage rather than roll it around and the super ergonomic handle makes that easier than ever. In addition to this the handle makes loading and unload the luggage into compartments easier than ever.
Pros
✅ Ergonomic handle gives your other carrying options
✅ Easy loading and unloading with top handle
✅ Adjustable telescopic handle makes transportation easy
✅ 360-degree spinning wheels provide maneuverability
✅ Choose from several different colors
Cons
Doesn't include locks
Zippers might catch a little
Overall Assessment
If you love to travel like me and are in the need for a new suitcase, you simply have to consider the SwissGear Maggiore 28″. Despite a few flaws, it will satisfy pretty much anyone.
---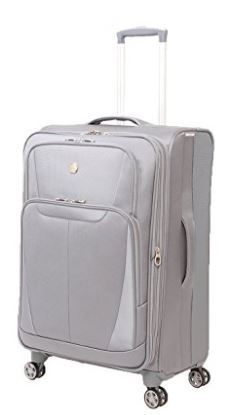 Tired of dealing with wrinkled clothes and broken accessories, even when traveling short distances? If so, it may be time to consider trading your old luggage in for the SwissGear Baden Expandable Spinner Suitcase. This luggage is designed to offer the much-needed necessities to ensure your items are safe and sound throughout your trip. Not only will you be provided with quick access to your personal belongings, but also you will be able to offer access to TSA agents upon request.
Superior Maneuverability 
There is nothing more frustrating than dealing with a heavy suitcase that does not want to roll. Well, this issue will be a thing of the past, if you invest in the SwissGear Baden Luggage. The spinner system with eight wheels provides a 360-degree turn, smooth glide and durability. Glide over some of the roughest surfaces and around the sharpest corners with ease, thanks to this state-of-the-art spinner system.
Durable Handle, More Control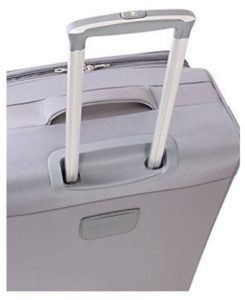 The SwissGear Baden is equipped with a telescopic handle that offers quick and easy height adjustments. Once you choose a height, the handle will lock into place and remain there until you need to make another adjustment. The aluminum is constructed out of aluminum material, which is lightweight and durable.
Pros
✅ Includes a 1-1/2" expansion zipper for additional storage capacity
✅ Measurements – 24-1/2" H X 17" W X 12" D
✅ Polyester exterior
✅ 360-Degree spinner system for better maneuverability
✅ Telescopic, adjustable handle for full control
✅ Comes with a wet bag
Cons
Exterior pockets could be larger in size
Handle is not comfortable
Overall Assessment
I highly recommend the SwissGear Baden Expandable Spinner Luggage to travelers who are diligent about keeping their personal belongings secure. The luggage is durable, lightweight and well worth the price.
---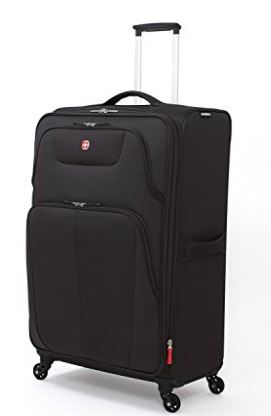 Traveling can be a fun and exciting experience. Getting to meet new individuals, trying new cuisine, and seeing once in a lifetime sights can make life truly worth it. Unfortunately, not having the right suitcase or luggage can make the whole experience dreadful. This was the case for me until I discovered the SwissGear Meyrin 29″ Expandable Spinner Suitcase.
4 Lightweight Spinner Wheels
When I first looked at the luggage, I immediately noticed its lightweight spinner wheels. I didn't think they would be sufficient enough from my need, but boy was I ever wrong. Not only are the wheels more durable than anything I ever could need, but also their 360-degree movement makes maneuvering and quick adjustment easier than I could have imagined.
Wet Bag Comes In Extremely Handy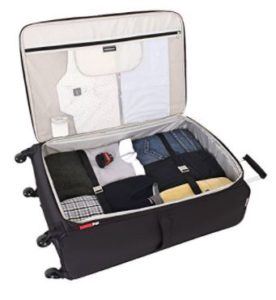 Unfortunately, it can be extremely difficult to predict the weather, but thanks to the wet bag that comes included for free this is something that you will never have to worry about. The wet bag simply slides over the suitcase to protect the case and your belongings in the event that you get caught in a rain or thunderstorm.
Pros
✅ Comes with a handy wet bag
✅ 4 lightweight spinner wheels make maneuvering easy
✅ Durable aluminum telescopic handle
✅ Durable polyester exterior
Cons
Inside zipper might stick
Too big to be considered carry on
Overall Assessment
Traveling is fun, but don't let the wrong luggage ruin your trip invest in the SwissGear Meyrin 29" Expandable Spinner Suitcase.
---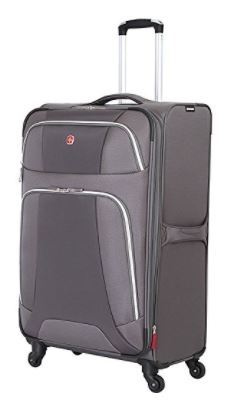 A lot of people prefer hard luggage, but some do not. If you fit into the latter category and want something luxurious, you definitely need to check out the Wenger Monte Leone. This is one of the most attractive luggage products I have ever seen. This gorgeous luggage is available in two sleek colors. You can choose between grey or black. Both look amazing, but I definitely prefer the grey option. The appearance is just one major perk of this luggage. Additional benefits and features will be explored in greater depth below.
Large And In Charge
This luggage is not for the casual traveler. It is available in three sizes, but they're all bigger than the averages. You can choose between 20, 24.5 and 29 inches. I cannot recommend this luggage for someone who is going to away for a day, but it is great for couples or longer trips. The interior compartment is pretty big, so this can guarantee that this luggage will be able to hold a lot of times at once.
Excellent Portability
I really appreciate the ease of portability with this luggage. It comes with four wheels. They all turn fluidly. The luggage also features two top handles. One is a carry handle and the other one is a pull handle. Therefore, you always have the option of physically picking up the suitcase and carrying it as you go. There is a side handle as well, but it doesn't feel totally durable. Nevertheless, it still works.
Pros
✅ Available in three sizes and two colors
✅ Wheels work great
✅ Three handles to choose from
✅ Can hold a lot of items
✅ Great for couples
Cons
Side handle is a little weak
Overall Assessment
The Wenger Monte Leone Spinner Luggage is great. The side handle could use some improvements, but it still works. Just use the wheels and the top handle and you'll be fine!
---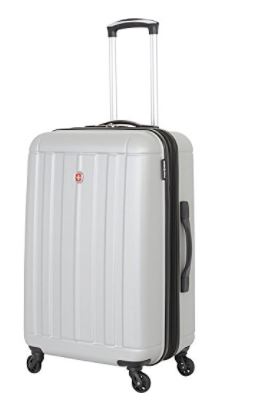 Let me tell you. There is a lot to like about the Swiss Gear Hardside Luggage. This product is surprisingly affordable, yet it possesses many characteristics that I am confident you will appreciate. First and foremost, this amazing luggage is available in two different colors. You can choose between silver or blue. Either option will look amazing and you'll never have to worry about lugging around an eyesore. On top of that, this luggage is designed to provide maximum convenient. What sets it apart from the competition? You'll find out below.
Available In Various Sizes
Each traveler is different. When I am only going to be away from town for the weekend, I do not feel the need to have a 28" luggage. I am sure you feel the same way. The good news is that the Swiss Gear Hardside Luggage is available in numerous sizes. You can choose between 19, 25 and 28 inches. This ensures that you'll have just enough space and not too much or too little.
Maximum Portability
I am positive that you'll love the portability of this luggage. This is definitely its best attribute. First and foremost, you should know that this luggage is equipped with four wheels. The wheels work exceptionally well. They spin in 360-degrees and they always spin freely. It also features a top handle. I can just grab the handle, tilt the luggage and haul it away. Of course, you might be in a hurry. If you are, you can always take advantage of the side handle. Regardless, you'll always be able to get where you're going as quickly as possible.
Built To Last
Finally, you should know that this luggage is built to last. The hard shell is manufactured from ABS plastic. It is incredibly durable and can really take a beating. Once you've stored your items inside, you can guarantee that they'll protected from the starting line to the finishing line.
Pros
✅ Very durable and protective
✅ Available in two colors and three sizes
✅ Wheels work exceptionally well
✅ Includes a top handle and size handle
✅ Can hold a lot of items
✅ Excellent warranty from SwissGear
Cons
Zipper and wheels could be more reliable
Overall Assessment
The SwissGear Hardside Luggage is definitely a good investment. I've loved using it, but it does have a few minor flaws. The wheels feel a little shoddy, but they have held up thus far. This is definitely a good option, regardless of how long you're going to be away from home.
---
About Swiss Gear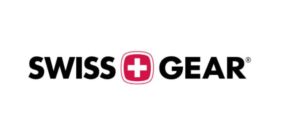 First and foremost, you should go ahead and introduce yourself to Swiss Gear. This company has been in the industry for many, many years and they've managed to maintain a good reputation. In fact, I cannot remember ever hearing someone say a bad thing about the company. Swiss Gear is actually owned and operated by Wenger. The company is pretty well known for manufacturing Swiss Gear Hardside Luggage. The company was founded in 1893. In 2005, Wenger was acquired by Victorinox. The company started out as a knife factory in Switzerland.
By the mid-1990s, Swiss Gear and Wenger were popular for a wide range of products, including knives, watches and even luggage. Despite being acquired in 2005, the brand has managed to retain its identity. Today, the company is one of the most popular manufacturers of luggage and suitcases.
Excellent Warranty of Swiss Gear suitcase
There are plenty of reasons to invest in a Swiss Gear carry on luggage. First and foremost, you should know that the company strongly believes in standing behind their products. In fact, they offer an excellent warranty on all of their wallets, belts, business cases and backpacks. These items are normally protected for a duration of three years. If the company is unable to find an identical replacement, they'll give you a replacement product of comparable value! Even better is the fact that the company's luggage and travel bags are covered for an even longer period of time.
These products are covered for 5 years! Swiss Gear also offers a repair program. Luggage and backpacks can be repaired for free, as long as they're still understand warranty. If the warranty has elapsed, you can still have the bag repaired for a small free. Personally, I appreciate the fact that Swiss Gear is willing to repair their products even after many years of use. Just remember that the warranty does not cover improper use, normal wear and tear, or accidental damages.
Excellent Versatility
Another great thing about Swiss Gear is the fact that the company is so versatile. There are some excellent companies that are willing to step out of their comfort zone from time to time. Swiss Gear does that all the time. The company makes a wealth of products. Whether you're after a Swiss Gear carry on or a backpack, you can guarantee that the company will have something that suits your needs. On top of that, the company also sells many travel accessories, belts and wallets. If you're looking to purchase new travel gear, you definitely owe it to yourself to see what SWISS GEAR has for you.
There is a good chance that you will not need to go anywhere else.
Excellent Quality
As someone, who has owned several Swiss Gear products, I can say for certain that the company delivers exceptional quality time and time again. When you get a Swiss Gear suitcase in your hands, you'll know right away that you've made the right choice. The company's products feel durable and they'll be sure to last many years. In fact, I still use the very first Swiss Gear travel bag that I purchased. I am confident that it will last for the remainder of my life.